WTF Videos
Here's a list of the weirdest, craziest, most obscure music videos on the internet. The list is always continuing to grow, so check back every few weeks. These music videos will leave you asking yourself "What the F@&* did I just see?" and may leave you with something that can't be unseen. But mostly, they are just fun to watch because they are just that ridiculous!
Ylvis – The Fox (What Does the Fox Say?)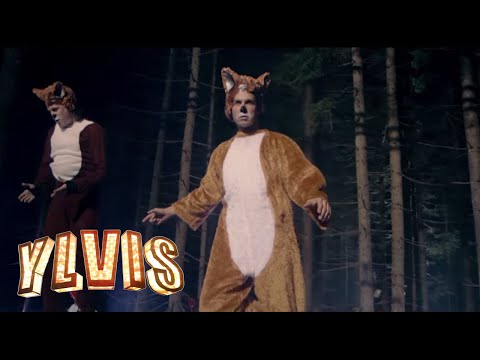 As the story goes, to make a viral video you need something that will capture the viewers attention for the entire length of the video, well, Ylvis did just that. Telling us what all the animals say and leaving us with the only question, of what does the fox say? And that answer is indescribable. But, thanks to the Closed Captioning, we can sort of figure it out. M4SONIC is the producer of the EDM undertones and had no idea it would be used for this viral video.
Lorde – Tennis Court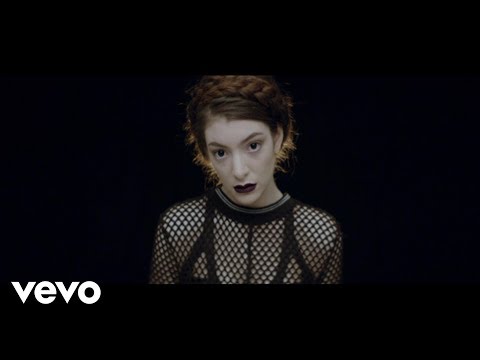 Don't get me wrong, I love Lorde and this is my favorite song of hers. Though, when this music video hit the interwebs I couldn't help but notice just how bizarre this video was and still is! There's NOTHING happening in this video and has nothing to do with the song itself, we only see Lorde mouth "yeah" when the deep voice hits in the song. Seriously, what is happening here!?!
Grimes – Genesis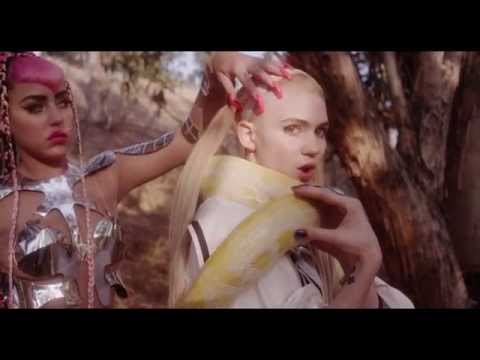 It's relaxing in a very nontraditional way, and mostly if you don't actually watch the video. But where's the fun in that? The real heart of the video comes in around 1:15. Enter the sword wielding women, one of which has Britney Spear's body suit, a Gwen Stefani pink hairdo and a silver Lady Gaga outfit. Though, having just seen a video entitled "Bottles Beware!" All I can think of when I see Grimes holding those swords is, how many bottles can they cut through? Oh, final thought, anyone's mind go straight to the movie "Willow"?
Kollektivetv – Æ, Ø, Å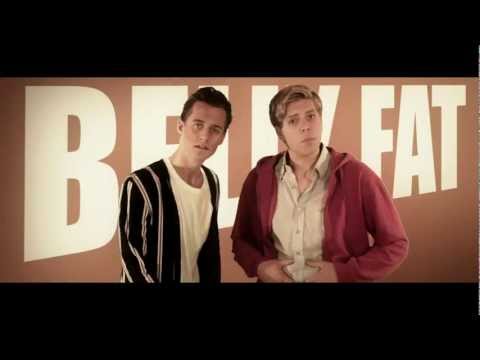 At first, I thought this video was about glorifying the American dream and then the build towards a new direction sets in and ba-bam, it's all about the superior Norwegian alphabet. These two guys are comedic geniuses and I can't stop watching this video. The facial expressions, dancing, text on the backdrop and suggestive lyrics certainly have my attention. I will also say, I enjoyed the "Superbad" effects of the silhouette characters with the 70′s style. Plus, "Æ, Ø, Å all over your face!" is unexpectedly hilarious.
PSY – Gangnam Style (강남스타일)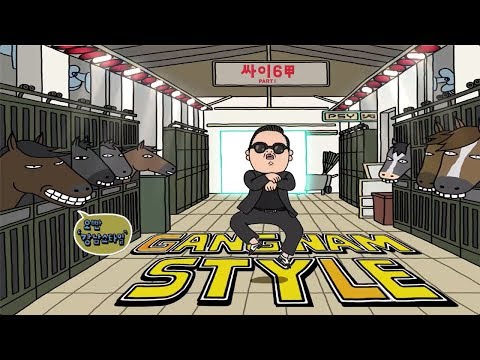 This has to be just about the weirdest video I've seen in a while, and that is saying a lot! The genre is known as K-Pop out of South Korea. PSY has quite the dance moves that left me speechless for a long time. The horse thrusting movement is my favorite, but it's a real toss up with the other moves. Oh and what can you say about the scene where he is yelling into the girl's butt while she's doing the downward dog? As for things that can't be unseen… the cowboy on the elevator, I will see that in my nightmares.
Riva Starr ft. Noze – I Was Drunk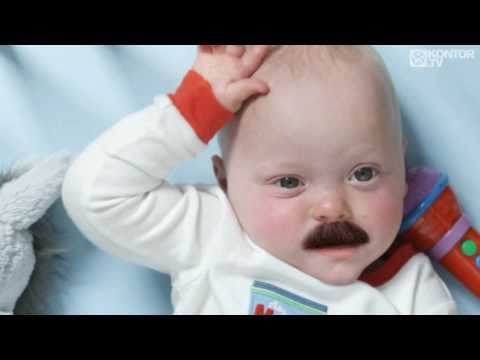 And the winner of the 'cutest baby used in a music video' award goes to this little guy in the mustache! I can't believe how awesome this video is. This proves that not all WTF videos have to be dark or demonic; they can also be light and fun. I feel like this is Stewie, he's the only one that can sing and the other babies seem inadequate in comparison.
Skrillex – First of the Year (Equinox)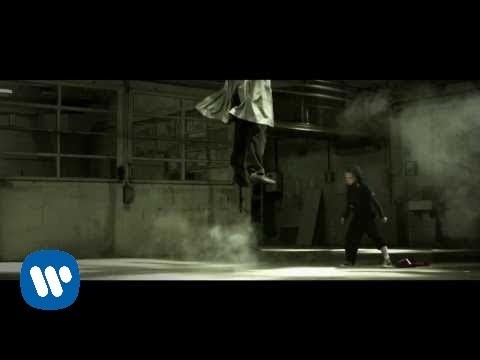 Around the time I started listening to Skrillex, I discovered this gem of a music video. A lot of Skrillex's music videos share a messed up story of trials and tribulations. This is the story of the middle-aged pedophile that bites off a little more than he can chew (actually, a whole lot more). I love the little girl in this video! This is a world that I want to live in, where little girls kill creepy old men.
Hot Chip – I Feel Better
Oh, you think I want you to watch a music video of a hot new boy band? Wrong! I want you to watch a boy band get annihilated! Such a great main character in this video, distracts everyone then casually destroys all that stand in his path. He looked so innocent too. The ending is epic with the floating head. Thank you Hot Chip!
Walk Off The Earth – Somebody That I Used To Know (Cover)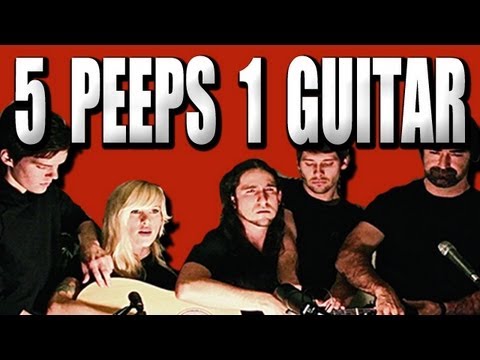 Okay, so it's not so much the song that surprises, it's the fact that it's 5 people playing one guitar! Sometimes a video doesn't have to be out there for you to question it. Sometimes it can be one still shot that amazes instead. I'm impressed and I still talk to people that haven't seen this video!
Die Antwoord – Enter The Ninja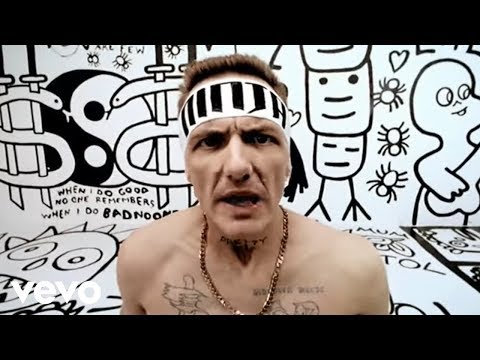 This is the video that inspired the list, two years ago I was shown this video and now that I have a website, I thought it would be a good idea to compile a list of the obscene. After the monologue, the video starts very calm – you're still in the dark about what's about to happen. This gives you the "Rebecca Black effect", where you're left asking yourself if they were actually trying or if this was meant to be a joke. This is a serious video, by a serious group from South Africa. Yolandi Visser is the girl that you first think is a young girl, she's actually right around 30; though that won't help you feel less creepy by the video. Oh and the little guy is DJ Leon Botha who had progeria, which not only stunts your growth but accelerates your aging; he passed away not long ago, at the age of 26.
Didn't find any related posts :(