Posts tagged
Zeds Dead
0
Hey what's up everyone, welcome to episode #49 of Trax Certified. Don't forget, next week to celebrate 50 episodes of Trax Certified I will be doing a special LIVE stream on Mixify.com, so be sure to tune in! Also, don't forget my EP, "Zero To Midnight" is coming out on April 22nd, and if you are in the Denver area, we will be celebrating its release at the Funky Buddha on the 25th, really looking forward to that show. Last but not least, since its the first week of the month, my good buddy Dycom is in charge of this week's episode. Turn it up and LET'S GO!
Subscribe HERE on iTunes
Subscribe on Podomatic HERE
"LIKE" my Facebook fanpage if you like what you see here!
Traxlist:
1. Nikki Williams – Glowing (Fedde Le Grand Remix)
2. Uberjakd – Bump Dat (Original Mix)
3. La Fuente, Jamie Murray – Buzzing (Original Mix)
4. Joe Garston ft. Andrew Farr – Happy Ending (Original Mix)
5. Cedric Gervais, Borgore – Deception (Original Mix)
6. Lucky Date – Freak (Original Mix)
7. Chris Lake – Ohh Shhh (Club Mix)
8. Bassjackers, Kenneth G – Duck Face (Original Mix)
9. Tommy Trash – Monkey See Monkey Do (Tommy Trash Remix)
10.Sidney Samson – Move (Original Mix)
11.Showtek – Slow Down (Original Mix)
12.Zeds Dead ft. Omar Linx – Cowboy (Torro Torro Remix)
13.Deorro – Rock The Party (Divine X Remix)
14.Get Far – If I Ever (Original Mix)
15.Uberjakd – Bomber (Original Mix)
16.Sidney Samson, Martin Garrix – Torrent (Original Mix)
17.Reecey Boi & Lefty – Tic Tac Toe (Reece Low Remix)
0
One of the most important facets in today's bass music world is consistency. It's a cutthroat game, and you have to know how to wield a sword if you want to make it to the top. Fortunately for Zeds Dead, this seems to be what they do best. The duo from Toronto has not only been  devoted to the studio since debuting their haunting sound more than three years ago, but has been able to steadily improve with every release they have unloaded.
"Cowboy" is easily the most unique cuts we have ever heard from Zeds Dead, which strikes with bluesy guitar chords and live drums; a groundbreaking track that will surprise listeners with an unpredictable fluctuation that includes an 80's rock-influenced progression, triumphant dub lines, and an armada of emotive lyrical weaponry. With PhotoniX's remix, these guys take the guitar and heavy bass original and add a whole new hardcore bass head flavor. Omar Linx's airy echoed vocals build you into the song for a solid 2 minute build until the energetic synth heavy drop that PhotoniX takes into a completely different realm.
Zeds Dead- Cowboy (PhotoniX Remix) – PhotoniX  Facebook | Soundcloud 
2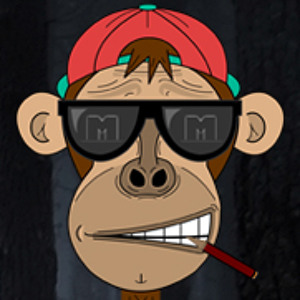 Yesterday we received an email from Lisa, the Talent Manager of MaMMaLs, she wanted us to check out their latest production. After listening to We Ready and viewing the MaMMaLs Mid-Summer Tour (promo video), I knew that I had to listen to more of their work. Basically, MaMMaLs is made up of two young DJs, Austin (17) and Nick (16) who are both Juniors in High School. Their focus is on Dubstep and making music for the masses. When I listened to some of their original releases from over a year ago, it dawns on me that they had to be between 15 and 16 years of age when they first started pumping these out. I am always impressed when I hear good music come from such young DJs. You can see what influences the next generation and where that music may head over the next few years. I'm glad Dubstep will continue through Austin and Nick.
Quite possibly my favorite piece of theirs is the remix of Strawberry Letter 23 by The Brothers Johnson (written by Shuggie Otis). This 70′s Funk track is not one that I ever expected to hear Dubstep on. Just when you get worried that classic music will be lost on tomorrow's generation, you hear something like this and hope for the future is instantly restored. Another impressive production is Mind Is Everything with a vocal sampling from Kai Greene. This is a Drum n Bass piece that shows off their true abilities and talents as a young duo. This is a sound that I can really enjoy, a lot of simple synths in here with a good balance of Drumstep.
These two have already developed quite the following on Facebook and Twitter (@MaMMaLsDubstep). They have also performed with the likes of Rusko, Flux Pavilion, Datsik, Figure, Zeds Dead, Mord Fustang, Zomboy, Adventure Club, and more! I highly recommend watching the video of their mid-summer tour, it gives you a feel for who these guys are off the stage.
The Brothers Johnson – Strawberry Letter 23 (MaMMaLs Remix)
MaMMaLs – Mind Is Everything (featuring Kai Greene)