Posts tagged
Usher
0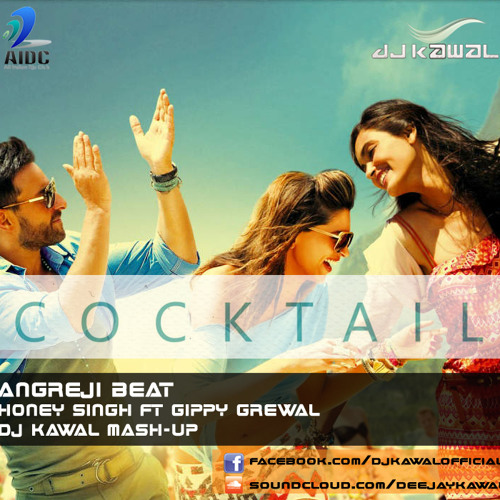 Bollywooood, Bollywood Swinging! That only works if you've heard of the song Hollywood Swinging by Kool & The Gang. DJ Kawal, of India, has over 13 years of experience. He plays the best Bollywood Commercial House music around, or as I'd like to call it – BollyHouse music. DJ Kawal has a statement that he enjoys to reinforce through his productions, "music speaks what cannot be expressed, soothes the mind and gives it rest, heals and makes it whole, flows from heaven to the soul." I read that quote when I first started listening to his body of work on his SoundCloud account. I knew that I wasn't going to 'understand' the lyrics of all his work, but rather, I could feel music instead. Though, some of his House remixes have a few English samples from our Top 40 artists.
For this one, I think I'll go based on newest to oldest favorites. Now, I'm not sure all that is mashed into each, but this first one has Honey Singh and Gippy Grewal and is called Angreji Beat. It sounds like it also has Avicii's Levels mixed in the beginning. But what I can feel is the consistent bassline throughout. I would love to see him do this live in a club – might have to fly over to India sometime soon.
The next one is named Chandani, or at least I think it is – could be another artist in India, I've also found it to be a movie title and a village development committee in Nepal. Either way, this one might be my favorite of DJ Kawal's mashups. Strong Bollywood theme throughout. Plus, I pulled samples out from Flo Rida (not positive on that one – the sample of the counting), Pink Floyd (I was just as surprised to hear it as you were), Gotye, Ke$ha, Vinylshakerz (remixing Murray Head's One Night in Bangkok), and Mohombi (that was easy enough to Google).
Finally, we have DJ Kawal's remix to Dil Mera Muft Ka from the movie "Agent Vinod" (which makes me believe the previous song was in relation to "Chandani" the movie). Again, I was able to pull out the American samples, Enrique Iglesias with Usher and Lil Wayne, and Duck Sauce. Not as many as the gold mine we found above. But needless to say, I'm impressed with him and wanted to share him with the world! I know you'll like him to, because frankly, it's hard not to!
Honey Singh ft. Gippy Grewal – Angreji Beat (DJ Kawal mashup)
Chandani (Hot! Hot! Hot! Mix) – DJ Kawal mashup