Posts tagged
The Knocks
1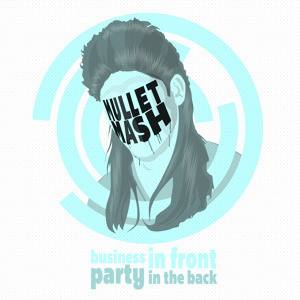 The wait is over, the Catalina Rhyme Mixers' new mixtape/album is out! "Mullet Mash" is all party in the front and party in the back – unlike an actual mullet, its hair gel is made purely of mashups. I'm not even sure what that last part means, but it felt right, so I went with it. There are 20 different songs put into this mixtape, spanning over the course of just over 55 minutes. There are more than 60 total samples used, based on my quick count. The samples range for today's hits in Pop, EDM and K-POP (yes, that means PSY came to play) and it also includes some oldies but goodies with the likes of Chumbawumba, Fatboy Slim, and City High.
We have a few favorites within the mix of mashups, though it will definitely take a few more listens to find more. Since all of the tracks are on one single audio file on SoundCloud, they roll from one right into the next (which is great on the skill level for DJing and producing, but makes it tricky to identify individual tracks – which is only a problem when you are trying to review it; if you're just listening however, no F*&@s will be given as that popular meme goes). My ears are drawn into the old school samples, for example, Oink Oink Pig Pig is a great mashup name and it includes a sample from the Jackson 5 with Ludacris and Z-Trip. Then that flows into Top Praise which has one of my all-time favorites, Fatboy Slim – right there, I didn't notice a new song start and to me it makes what I thought was one song into two.
Another great example of this is with Brightside Bootleg and Teen Mom; you hear The Knocks ramp up with Brightside and then you get some Eminem followed by Nate Dogg and TheFatRat. Just when you're really getting into this one, it switches over to a sample with City High (a great choice for an old school selection) and I'm instantly brought back to my younger years (and that my friends, is how nostalgia works into today's music). Needless to say, I am addicted to this new mashup, this was more than I could have hoped for and I want to get this in your hands right now. I'm going to give this a 4.5 out of 5; though, I'm going to need to listen to this more and decide if this is one of the best mashup albums I've heard (it's definitely a contender for 2012, that's for sure). Under the music player, you will find a list of songs throughout the mashup if you are curious and want to find your favorites.
"Mullet Mash" – Catalina Rhyme Mixers
00:00 – Business In Front (The Who, The XX, Memphis Bleek)
02:01 - Feed Me - Little Cat Steps (Original Mix)
02:44 – Whistle While you Work it (Avicii, Flo Rida)
05:15 – PSYThumping (PSY, Spencer & Hill, Chumbawamba)
06:35 – On My Way (Alex Clare, 96′ Bulls, Alex Metric, The Knocks)
10:05 – Tell me how you feel (Coldplay, Cobra Starship, Sabi, Mord Fustang, Mat Zo)
14:18 – Dirty Rumour (Oliver, Adele, Eva Simons)
18:05 – He Likes to Move It (Reel 2 Real, Zedd, Diddy-Dirty Money feat. Swizz Beatz)
21:57 – Blue Jean (David Essex, Melba Moore)
23:15 – Shades of Gee (Bee Gees, Kill Paris, Waka Flocka)
25:56 – Oink Oink Pig Pig (Ludacris, Michael Jackson, Z-Trip)
28:42 – Top Praise (Fatboy Slim, The Cataracs, Dev)
31:40 – A-Pop (Taylor Swift, M83, Nicki Minaj, Chris Brown, Gary Go)
35:29 – Brightside Bootleg (Eminem, Nate dogg, TheFatRat, The Knocks)
39:22 – Teen Mom (Basto, City High, Pryda)
41:12 – Expression (Zedd, Basto, Nicky B)
44:07 – Rocking Horse (Ellie Goulding, Afrojack R3hab)
48:33 – Sweaty Dominos (Skrillex, Jessie J, James Egbert)
51:00 – Never Gets Old (FARLEON, Carly Rae Jepsen)
52:43 – Party in the Back (Ne-Yo, Rogue)
0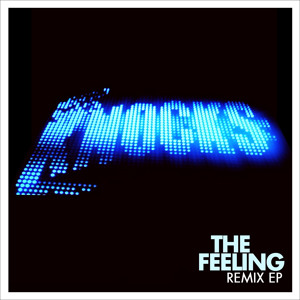 The Knocks hails from China Town, NY and just blew my mind with this uplifting, toe tapping beat. This is such a great ending summer song, about the time most of you guys are heading back to college. I'll let the music speak for itself on this one and let you guys discover why I've played this song over and over all day long.
The Knocks – The Feeling (The FatRat Remix)
The Knocks on SoundCloud, Facebook, & Twitter (@TheKnocks).
The FatRat on SoundCloud, Facebook, & Twitter (@ThisIsTheFatRat).