Posts tagged
skizzy mars
1
New single out by Nā Palm! It's an EDM love song (well, a 'lust song', if I know anything about Nā Palm by now), it's called Away For You. I've heard a good handful of other writers/promoters talk about how EDM hits don't have any substantial lyrics outside of one catchy hook. I've always appreciated what Nā Palm has tried to do, calling himself the EDMc, putting his lyrics over EDM hits that have none. That's why it's always so exciting to hear that he dropped another podcast or came out with a single. But what I've really enjoyed is the appearance of the new female vocalist on the chorus, I had to reach out and ask him who she was (@NaPalmLive). She goes by the name of "Kelsey" – which made her a little tricky to find. But you can find her much easier if you Google "Kelsey Montanez". Kelsey (recently signed with Force One Seven Co. – Producer) also dropped an EP – "A Delightful Sadness" – that you should head over to iTunes to hear.
You may have seen Kelsey on an episode of American Idol, she auditioned on season 11 (Phillip Phillips won). Another American Idol contestant (season 8 with winner Kris Allen) was Devon Baldwin. She recently collaborated with G-Eazy and Skizzy Mars on the new song called Pay For You. It's similar Nā Palm's song in that it's a song about love for another. But it takes the interested perspective from her point of view (Devon's in this case) instead, singing about being able to pay for him and that he (Skizzy) doesn't have to worry about finding a real job, she's got him covered.
To me, what makes these two songs extraordinary, is that little extra (sorry – I had to borrow that from David Koechner's character on the movie Waiting). The little extra being, Kelsey on Away For You and Devon Baldwin on Pay For You. The collaboration decision was beautifully executed and gave these songs that extra boost that will make me want to play them a few more times tonight.
Away For You - Nā Palm ft. Kelsey
0
Hey everyone, I created a Back to School playlist on 8tracks today. I went with the idea of incoming freshman coming to college and therefore chose to use up and coming "freshman" rappers. Essentially all great rappers who deserve more attention than they have. I hope you give it a listen and let me know what you think!
*Note: This is a playlist in progress, more will be added periodically.
0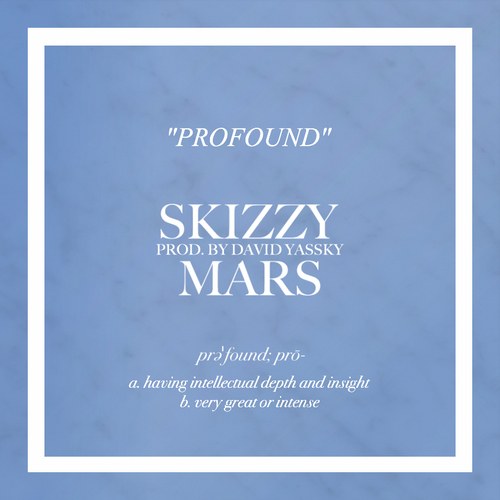 Skizzy Mars is an Alternative Rapper out of Manhattan. He has a sick flow with lyrics that match his ego. Though ego is not usually a good thing to covet; to be a Hip Hop star, you need it. Especially with the likes of Kanye West in this industry. I personally think he reminds me of Drake, but as Skizzy Mars says himself at the end of Profound, he's the combination Dre, Kudi, and Wiz – he's the greatest rapper of all time. Definitely a great up and coming artist, 'of all time', we'll have to wait and see that. Another rap that caught my ear was, "they say that nice guys finish last, well, thank god I'm a douchebag," haha, yes, I guess you won't be finishing last then. Douchebag is more than just a vulgar title of a song, it's about not apologizing for who you are. I can see Skizzy Mars becoming more of a household name amongst Hip Hop fans in the next few years, we'll definitely being keeping an eye on him.
Skizzy Mars – Douchebag