Posts tagged
Ricky Cervantes
0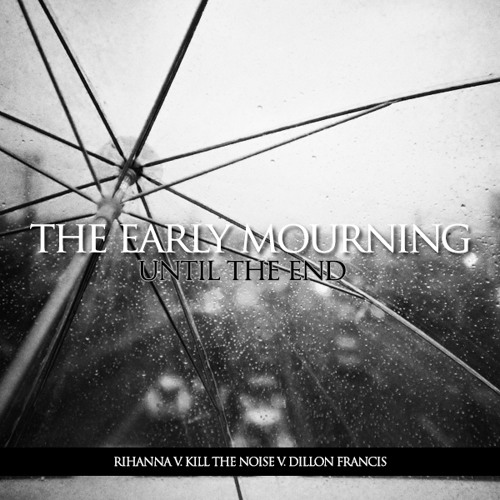 More mashups to help with your Sunday! The Early Mourning is a newly discovered mashup artist out of the United States with GLDN Collective. The GLDN Collective also works with Ricky Cervantes (featured yesterday), RotBott, and various other artists. Until The End is a mashup that takes samples from Rihanna, Kill The Noise, and Dillon Francis. It's a great bootleg all together, but it's really the last minute that impresses me the most. It really builds up to a masterful Rihanna remix with the "ella" from Umbrella being sped up and then utter chaos ensues and I absolutely love it!
Guess who's back? It's GiObAT from Sicilia, Italy (previously featured about 7 months ago)! He has a brand new mashup out there that needs to be shared. It takes two samples to create it, the original mix Mammoth, by Dimitri Vegas, Moguai and Like Mike plus the acapella of Sofi Needs A Ladder by Deadmau5 featuring SOFI. What does GiObAT think to call it? GiObAT Needs A Mammoth. It's quite the Progressive House bootleg with tons of EDM sprinkled throughout.
The Early Mourning – Until The End (Rihanna vs. Kill The Noise vs. Dillon Francis)
GiObAT – GiObAT Needs A Mammoth (Dimitri Vegas, Moguai and Like Mike vs. Deadmau5 ft. SOFI)
0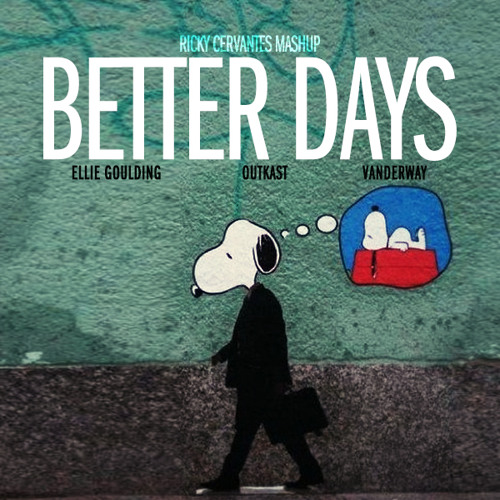 You had me at Snoopy! I love the cover work first and foremost, even before I started listening to the mashup. You have 'working Snoop' thinking of better days when he sat on the doghouse looking up to the stars – where's Woodstock? Then you hear this mashup of Ellie Goulding, Outkast, and Vanderway, entitled Better Days. Ricky Cervantes, you've done it again, I can only imagine what you might create with 2,000 likes! Also, who did your cover work? I think it's safe to say that we're all familiar with Ellie Goulding and Outkast, but I am new to this Vanderway character. I had to do a quick search, figured it wasn't a reference to the PanAm character, Ted Vanderway. Then I found a SoundCloud account for L'ordre and it left me with more questions, but I found the track that is used in the mashup. The track is called, Early, and it is a rocking beat – well, more likely to put you in a drifting dream state. But it is the melody that opens in the first few seconds of Ricky Cervantes' mashup.
So, Vanderway? Is that like DJ Whatt's DOSVEC? An alter-ego selected for specific side projects? Either way, we know that L'ordre is from Toulouse, France – so the answer could be buried somewhere in French. It also appears that he works with artists named Else and Jettune in addition to Vanderway. With all the craze around the recent reemergence of Daft Punk, I thought it was a great time to include Vanderway's edit of Daft Punk's Random Access Memories. Which has only put us in an even better mood as we anticipate the release of the new album, "Random Access Memories."
Ricky Cervantes – Better Days (Ellie Goulding vs. Outkast vs. Vanderway)
0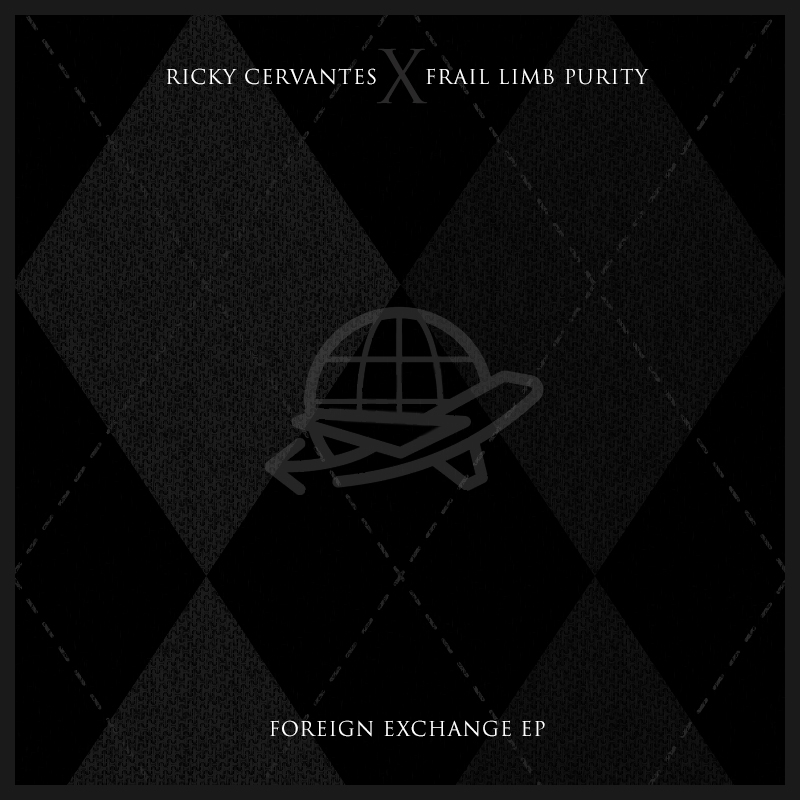 Ricky Cervantes and Frail Limb Purity teamed up to produce an EP for fans of their mashup abilities. We've known of Ricky Cervantes for a little while now, Justin actually first introduced me to his ways several months ago. I saw his talent for myself during Mixify's Mashup Week during the summer. Frail Limb Purity is brand new to me and not quite what I expected based on his name and influences (Slipknot – though Selena Gomez is one too). Definitely an example of why it's best not to judge a book by its cover.
"Foreign Exchange EP" has 6 mashups, not sure who had more play on which tracks, but I assume the whole project ended up being a collaboration among two minds throughout. I found the first and last mashup to be my favorites, which means it has a strong start and a strong finish. Who would have thought I would like a Selena Gomez mashup, certainly not me. But you put Chase & Status' End Credits and you have yourself a hit.
The whole EP has high moments with a lot of energy and at other points it's more calming and soothing. It's able to keep a smooth flow while it changes in tempo and gives you quite the full experience in under 30 minutes. For example, you take Talk Like a Virgo which has Nas featuring Ludacris, plus an original from Frail Limb Purity, it's a relaxing melody with a story over it. Then the very next track adds additional energy with Glitch Mob versus MIMS. "Foreign Exchange" is not necessarily an EP for a raging dance club, but that shouldn't take away from the quality of this product. It's different. It's good.
"Foreign Exchange" EP by Ricky Cervantes & Frail Limb Purity