Posts tagged
Red Hot Chili Peppers
0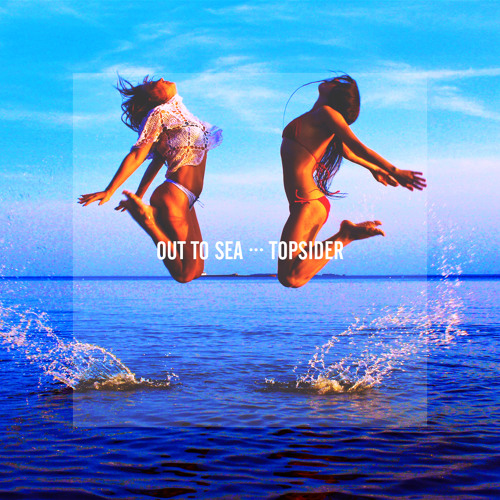 There's something about a whisper that makes even the loudest of audiences quiet down to hear what is being said. Well, Bruneaux and 3LAU have teamed up to do just that, make their collective fans take a break from their busy lives and just… listen. Captivate The Light is a very soothing and calm mashup that takes samples from Deadmau5′s Raise Your Weapon (piano version) and Mimi Page's Black Valentine (acapella version). It's so softly done that it actually pulls you in as if it's telling you a story and the only way to understand it is to be fully engaged. I think I say this so often of Bruneaux's work, but again, this is simply a beautiful mashup – what music is meant to be!
I figured a great transition would be DJ Topsider's Out To Sea (Aestas Prope Est) with samples from One Republic's If I Lose Myself, which I'm starting to hear a lot more remixes of lately; plus Rundfunk's A Dream (original mix). This mash has a soft build, which is great to listen to coming out of Captivate The Light. Then the bass kicks in but it's not over the top, because let's face it, the vocals are still One Republic and anything more wouldn't be a good match. Just the right amount of upbeat tempo if you ask me.
Another mashup artist that I frequently talk about but haven't featured in a few months would be the duo that refer to themselves as Bootleggers Music. In fact, I think I frequently reference them as my source for turning me on to new DJs. I think it's about time I give them some more love for the work that they do. Their latest mashup is actually nameless as of right now, so I will name it for them: Dani Whistles Some Nights (Anything Could Happen). That's the best I could come up with in a few minutes and I know it's a little long for a title but you know it's pretty good, especially without adding any words. But if you break it down, it includes four samples: Flo Rida, Ellie Goulding, Fun., and the Red Hot Chili Peppers.
Bruneaux & 3LAU – Captivate The Light (Deadmau5 vs. Mimi Page)
DJ Topsider – Out To Sea (Aestas Prope Est) (One Republic vs. Rundfunk)
Bootleggers Music – Dani Whistles Some Nights (Anything Could Happen) (Flo Rida vs. Ellie Goulding vs. Fun. vs. Red Hot Chili Peppers)
0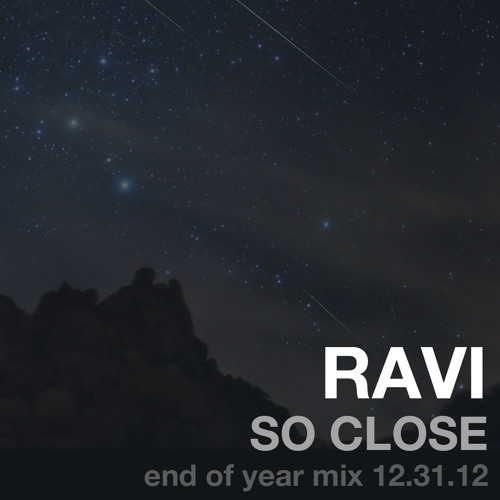 Alright, my New Years Eve pre-game starts in 30 minutes, set the timer and go! I just started listening to a few songs that I hope to be as awesome as I predict, I'm listening to them moments before I write about them (if they make the cut that is – so far I have one for you – consider it as real-time as you can get with writing). Ravi has a mashup of the top hits from 2012, no set list available as of yet – come on Ravi, give the people what they want (well, you did, with the mashup… but I want to know all the samples you used!). So Close (2012 End Of Year Mix) is right up there with his Mind Explosion 2011 he did under his former alias, Sex Ray Vision (miss that DJ name!). This is an EDM Mashup of 2012 for sure!
Next we have our main man Bruneaux with a mashup that he has had in his live sets, which is how Bruneaux performs – 100% live, every time. The tracks on SoundCloud are merely the mastered versions of what he has already practiced and performed live. Feel So Close to the Otherside has samples from Calvin Harris and Red Hot Chili Peppers. Definitely worth a listen, or two. Turns out the other song wasn't good enough to make the cut. …And time! 13 minutes, not bad. Enjoy these two tracks as you get ready for your 2013 countdown!

Ravi – So Close (2012 End Of Year Mix)
0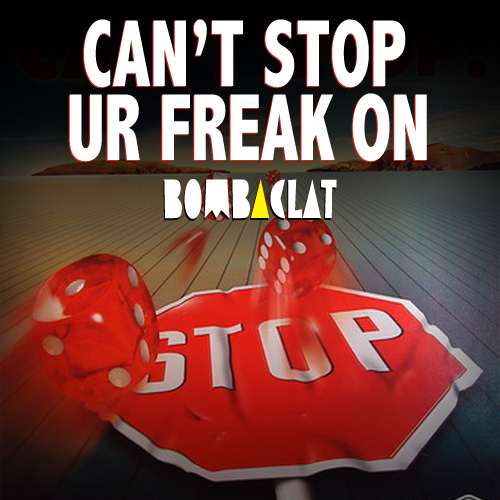 We're proud to say that we discovered this awesome DJing duo (Addison Hamilton and Kane Hart) six months ago – before it was cool (well, it was always cool…). I believe Bombaclat was one of our first few International Tuesday features (if not, then at least I remembered they were from Australia before I skimmed their profile today). Can't Stop Ur Freak On is their latest mashup, heard it this morning only hours after they dropped it and I couldn't wait to get home after work today to share it with you. It samples from Missy Elliot, Red Hot Chili Peppers, Skrillex, and Trampboat. I missed my opportunity to see the Red Hot Chili Peppers in Milwaukee last week so to hear them on this mashup was a real treat.
Can't Stop Ur Freak On (Missy Elliot vs. Red Hot Chili Peppers vs. Skrillex vs. Trampboat) – Bombaclat