Posts tagged
Passion Pit
0
Last night I had the opportunity to see three great bands perform at the Orpheum in Madison; Icona Pop, Matt and Kim, and Passion Pit. All three I've heard of (I'm still surprised when people say that they don't know who Matt and Kim or Passion Pit is – for shame!), but Icona Pop is still relatively new, and admittedly I only know I Love It; because just about every Electronic DJ has a remix of it. I knew that Icona Pop was an Electronic Pop duo from Sweden, what I didn't know is that they also have a Dubstep track (I think it was Ready For The Weekend). I was more than surprised to hear that in the opening song, pleasantly surprised that is. All in all there set lasted 23 minutes, very brief. They ended with I Love It and really got the crowd moving – which is what you want an opening act to do!
I was impressed by The Orpheum between sets, they played a lot of mashups and Girl Talk, really great at keeping that momentum going while the next artist was set up on stage. Matt and Kim was the second act, but really, I could have left after their show and been fine! They are capable of headlining a show. While I've never seen them live before, I have heard most of their music (if not all). I had heard great things, that they really get wild on stage and interact with their audience. This I can vouch for now. They play all of their hits, but they also do fun covers of Hip Hop and Rap. Even after a short cover, they always managed to work it back into the song they were playing. If you haven't seen their Harlem Shake video – you need to (nearly 10 million views already)! They worked that into their show too.
I had the opportunity to meet Matt & Kim before the show and learned that Kim had sprained her ankle by texting and walking down stairs. She had the biggest smile on the whole time she spoke with us and that smile continued on stage, no injury could stop her from having a good time. In fact, when they started, Kim mentioned that she absolutely loved what she does for a living and then encouraged the crowd to go out and do what they love. I was surprised to see Kim go crowd "walking" and even more surprised that she did it with that support boot (on her right foot). I've never seen anyone walk on people's hands before. Needless to say, I want to see Matt & Kim live again!
Passion Pit takes me back to my college days (I realize I only graduated a few years ago), but I don't think I ever expected to see them in concert one day. I think Madison was lucky to have two headlining acts play in the same show – a real bang for your buck! So many blue balls dancing on stage, there were well over a dozen light orbs up on stage to really add to the excitement of a Passion Pit show; a handful of which actually moved between songs. Oh, and instead of confetti, they shot bubbles into the crowd for an entire song, definitely a different approach! Though, I was mostly entranced by Michael Angelakos' voice, it sounds just like it does on the recordings; let's face it, that vocal sound can be manipulated now-a-days. While I like their new album, "Gossamer," I am a much bigger fan of their earlier work. Sleepyhead is my favorite by far and was the perfect end to their show. Though, the encore would say that the perfect end was actually Little Secrets. Which, with all the songs they played, I forgot that they hadn't already played it. If you have to opportunity to see Passion Pit with Matt & Kim; Icona Pop, do it and you won't be disappointed!
Purchase on iTunes: Matt & Kim – Daylight
Purchase on iTunes: Passion Pit – Take A Walk
0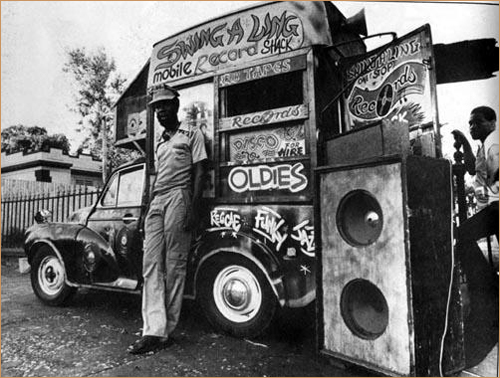 Nothing like sleeping in with all of your alarm clocks off on a Sunday morning. I think I woke up just before 1pm today, it was great to wake up refreshed and full on sleep. I came to my computer and explored some sounds that fit into my "Recovery Sunday" and found Tune In Crew's remix to Tristan Prettyman's My Oh My. It's great hearing them revert back to the ways of the golden age of Jamaican music, and it is quite the nice fit over Tristan Prettyman's soulful vocals. You'll be able to hear the organic drumbeat, heavy bass lines, piano, keys and sharp guitar throughout this remix. You should also know that they entered this song into a contest to be featured and receive $1k in winnings. Vote for them.
I can't leave you with just one song though, there is also a new mashup by DOSVEC that takes Passion Pit's Carried Away against Miike Snow's Pretender (as remixed by Deniz Koyu). I think Tune In Crew is a nice warm up to this mashup. DOSVEC is proud of the big room sound of Passion Pit being combined with Miike Snow, and I love it as well.  This is also a great way to get additional attention to Passion Pit's new album, "Gossamer," which released during the middle of summer this year (July 20, 2012) by Columbia Records. It's hard to believe it's already been 3 full years since their last album.
Tristan Prettyman – My Oh My (Tune In Crew Remix)