Posts tagged
One Republic
0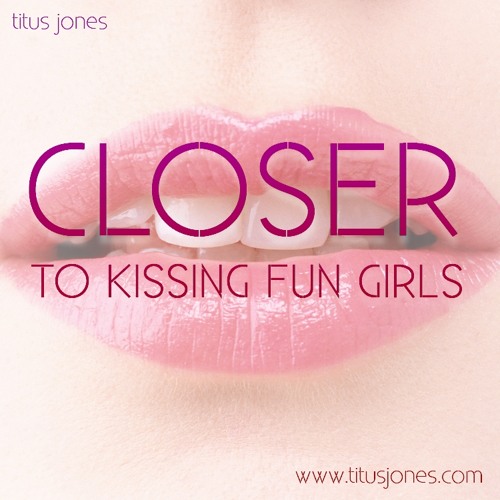 I know I know, I featured Titus Jones at the start of last week with his mashup, Lick Yr Daughter, but it was more so the PanosT music video edit that got the feature (okay, it was both Titus Jones and PanosT). But now he's out with a brand new one called, Closer to Kissing Fun Girls; which, without any further details, already sounds like one heck of a song! This features three samples: Tegan and Sara's Closer, Katy Perry's I Kissed A Girl, and fun.'s Some Nights. I love the use of Tegan and Sara on this mashup, it reminds me of when I saw them in concert a few months ago! Plus, if you're not getting how epic the mash is with I Kissed A Girl, then you must not know much about Tegan and Sara – the lesbian twins. Yeah. That's why Titus Jones earned the extra feature so close to his last one. I see what you did there, and I liked it!
Also, DJ MADA (it's Adam backwards – cool eh?) has a new remix out there. In fact, he flaunts that not only does he have an eleven year-old student, but he threw this together while teaching his student an example of how remixes, edits and original productions are made. MADA, how did you get such a young student and what do I have to do to get you to teach me to DJ like you!? Looks like I missed my shot when I lived in Denver to have you as a mentor (granted, I'm not 11, far from it actually). If you get a chance to see DJ MADA live, do so. I saw him DJ for Na Palm and enjoyed it so much I sought him out on SoundCloud.
Titus Jones – Closer to Kissing Fun Girls (Tegan & Sara vs. Katy Perry vs. Fun.)
DJ MADA – Lose Myself With or Without You (OneRepublic vs. U2)
0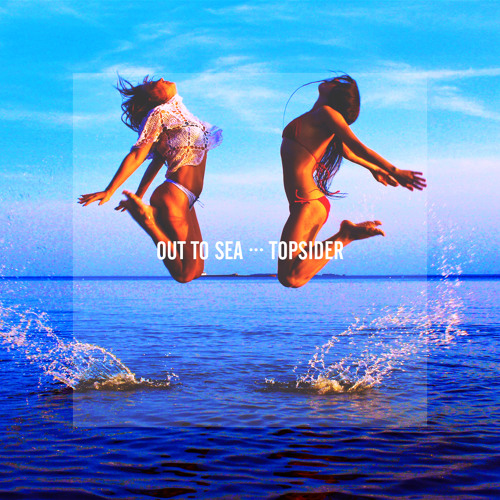 There's something about a whisper that makes even the loudest of audiences quiet down to hear what is being said. Well, Bruneaux and 3LAU have teamed up to do just that, make their collective fans take a break from their busy lives and just… listen. Captivate The Light is a very soothing and calm mashup that takes samples from Deadmau5′s Raise Your Weapon (piano version) and Mimi Page's Black Valentine (acapella version). It's so softly done that it actually pulls you in as if it's telling you a story and the only way to understand it is to be fully engaged. I think I say this so often of Bruneaux's work, but again, this is simply a beautiful mashup – what music is meant to be!
I figured a great transition would be DJ Topsider's Out To Sea (Aestas Prope Est) with samples from One Republic's If I Lose Myself, which I'm starting to hear a lot more remixes of lately; plus Rundfunk's A Dream (original mix). This mash has a soft build, which is great to listen to coming out of Captivate The Light. Then the bass kicks in but it's not over the top, because let's face it, the vocals are still One Republic and anything more wouldn't be a good match. Just the right amount of upbeat tempo if you ask me.
Another mashup artist that I frequently talk about but haven't featured in a few months would be the duo that refer to themselves as Bootleggers Music. In fact, I think I frequently reference them as my source for turning me on to new DJs. I think it's about time I give them some more love for the work that they do. Their latest mashup is actually nameless as of right now, so I will name it for them: Dani Whistles Some Nights (Anything Could Happen). That's the best I could come up with in a few minutes and I know it's a little long for a title but you know it's pretty good, especially without adding any words. But if you break it down, it includes four samples: Flo Rida, Ellie Goulding, Fun., and the Red Hot Chili Peppers.
Bruneaux & 3LAU – Captivate The Light (Deadmau5 vs. Mimi Page)
DJ Topsider – Out To Sea (Aestas Prope Est) (One Republic vs. Rundfunk)
Bootleggers Music – Dani Whistles Some Nights (Anything Could Happen) (Flo Rida vs. Ellie Goulding vs. Fun. vs. Red Hot Chili Peppers)
0
Robin Skouteris is out with a new mashup, Paranoid Funk! It's a 90′s mashup for sure. See if you can guess the samples on your own before continuing to read. I know you're impatient, so the answers are: SNAP! – The Power; Garbage – I Think I'm Paranoid; White Town – Your Woman; Mantronix – Got To Have Your Love; En Vogue – My Loving' (Never Gonna Get It); Suzanne Vega – Tom's Diner; Milli Vanilli – Baby Don't Forget My Number. Plus, some additional scratches by DJ Mcd. It's almost like someone gave Mashup DJs the mission to create Funk based mashups, because that's all I seem to be writing about these days.
The other mashup comes to us from Michael Offenberg, calling it Million Flashbangs To Apologize, with samples from Jewelz & Scott Sparks, Otto Knows, and One Republic. I'm really glad he decided to share this with us, It is Jewelz & Scott Sparks dominated throughout with a cameo from One Republic and more of a Otto Knows feature. Granted this one is two weeks old already and bordering our Rebirth category, but I thought I'd share it anyways.
Robin Skouteris – Paranoid Funk! (SNAP! vs. Garbage vs. White Town vs. Mantronix vs. En Vogue vs. Suzanne Vega vs. Milli Vanilli vs. DJ Mcd)
Michael Offenberg – Million Flashbangs To Apologize (Jewelz & Scott Sparks vs. Otto Knows vs. One Republic)