Posts tagged
Madonna
0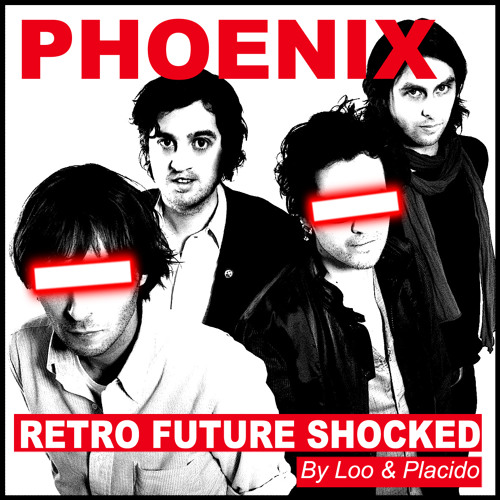 Yesterday the common factor was Taylor Swift, thanks to The Catalina Rhyme Mixers. Today, we traveled over to Brussels, France and found a new trending mashup artist, they go by the name of Loo & Placido. The common denominator this time is Phoenix, used in three mashups released merely hours ago. Jeremy Johnson and Laurent Lupidi make up this dynamic duo and split their time between Paris and Brussels. This common element is the latest addition to their growing "Retro Future Love," where they offer iPod friendly mashups. Normally, when I go for mashups, I want high energy and I'll admit, I was looking for something along those lines earlier. But after listening to these three, I can't help but feel immense relaxation. So I will order these by how tranquil they made me feel.
First up is Neat Girlfriend, which mashes RL Grimes with Phoenix and of the three I find myself to slip into a music coma most readily. I may have to listen to this one specifically this coming Sunday after the long week I'm looking to have! Next up is Phoenix versus Yume in Admire 1901, which only feels upbeat because of the Trap inclusion. I think this is actually the calmest I've ever heard Trap music – which is quite awesome, actually. Finally, just when you thought I was going to give you a momentum shift (if only today was April Fool's…), we get a feature with (yes, Phoenix again) Madonna for Volute Is Everything. Now, this is borderline too slow for my liking, which probably why it's number three on my list – but it fits in nicely with the rest of the vibe that Loo & Placido have set up. So, relax and enjoy today's International Tuesday!
Loo & Placido – Neat Girlfriend (Phoenix vs. RL Grimes)
Loo & Placido – Admire 1901 (Phoenix vs. Yume)
Loo & Placido – Volute Is Everything (Phoenix vs. Surrender! ft. Madonna)
0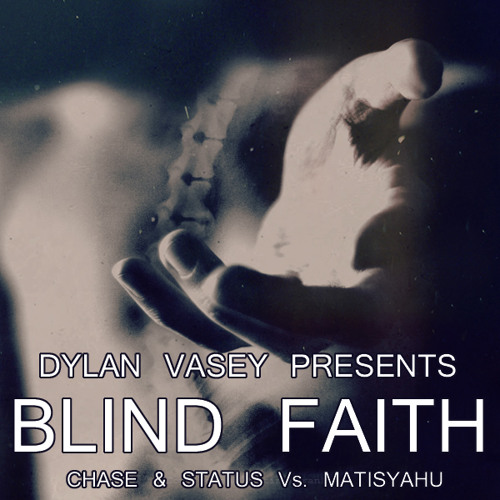 As I cruise through some older mashups, I came across a guy named Cap'n Fleeb (of Tel Aviv, Israel) and his month old mashup entitled Ghost Machine, Where Have You Been? It has three distinct samples from Rihanna, Deadmau5, and Florence & The Machine. It starts off with Rihanna over Deadmau5′ classic Ghosts n' Stuff, which is a simple 'a vs. b' mashup, then out of no where, Florence shoves Rihanna aside and picks up that momentum even more. It is a welcomed surprise, not unexpected (I knew she would be on it eventually based on the description), there is something about the mixture of Deadmau5 and Florence that sounds surprisingly natural.
Another guy that I recently discovered is a Mashup Producer by the name of Dyan Vasey (of London, England). He has an impressive resume already, with his work creating radio mashups for Kiss FM (London, UK), BBC Radio One (UK), and Chicago B96FM (US). That was just in 2010, since then he has been acknowledged by the likes of Kylie Minogue, The Black Eyed Peas, Colby O'Donnis, and even David Guetta; giving Dyan Vasey worldwide attention on his tracks.
The first Dyan Vasey mashup I have to talk about includes the Sue Teller sample that caught me off guard but I found myself instantly loving it for that reason (among many others). Another factor is that this is a fun mega mashup (and that tends to grab my attention even more). It has 12 different samples including: Ke$ha, One Direction, Lady Gaga, Flo Rida, Sak Noel, Taio Cruz, Madonna, Train, and Tim Berg. Ke$ha has never sounded so good (or maybe I just secretly enjoy Ke$ha…). Two other mashups of his that you should check out when you get a chance would be I've Got a Feeling I'm Doing Fine (Black Eyed Peas vs. Mary J. Blige) and Blind Faith [One Day Bootleg] (Matisyahu vs. Chase & Status). It's the Mary J. Blige and Matisyahu (respectively) that does it for me on both mashups and if you know me even a little, you know that you will always win me over with Matisyahu.
Ghost Machine, Where Have You Been? (Rihanna vs. Deadmau5 vs. Florence & The Machine) – Cap'n Fleeb
Its a Good Feeling to be Young & Beautiful (Ke$ha vs. One Direction vs. Lady Gaga vs. Flo Rida vs. Sak Noel vs. Taio Cruz vs. Madonna vs. Train vs. Tim Berg) – Dyan Vasey