Posts tagged
Lady GaGa
0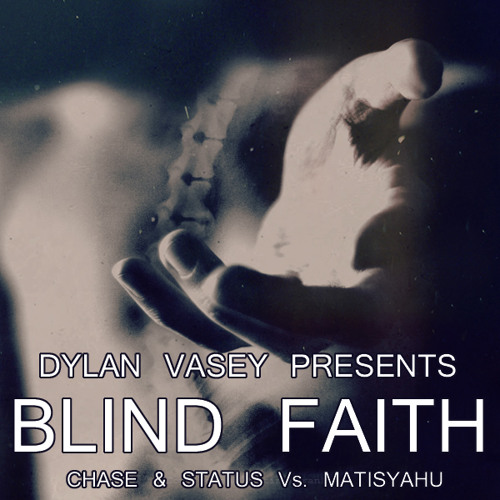 As I cruise through some older mashups, I came across a guy named Cap'n Fleeb (of Tel Aviv, Israel) and his month old mashup entitled Ghost Machine, Where Have You Been? It has three distinct samples from Rihanna, Deadmau5, and Florence & The Machine. It starts off with Rihanna over Deadmau5′ classic Ghosts n' Stuff, which is a simple 'a vs. b' mashup, then out of no where, Florence shoves Rihanna aside and picks up that momentum even more. It is a welcomed surprise, not unexpected (I knew she would be on it eventually based on the description), there is something about the mixture of Deadmau5 and Florence that sounds surprisingly natural.
Another guy that I recently discovered is a Mashup Producer by the name of Dyan Vasey (of London, England). He has an impressive resume already, with his work creating radio mashups for Kiss FM (London, UK), BBC Radio One (UK), and Chicago B96FM (US). That was just in 2010, since then he has been acknowledged by the likes of Kylie Minogue, The Black Eyed Peas, Colby O'Donnis, and even David Guetta; giving Dyan Vasey worldwide attention on his tracks.
The first Dyan Vasey mashup I have to talk about includes the Sue Teller sample that caught me off guard but I found myself instantly loving it for that reason (among many others). Another factor is that this is a fun mega mashup (and that tends to grab my attention even more). It has 12 different samples including: Ke$ha, One Direction, Lady Gaga, Flo Rida, Sak Noel, Taio Cruz, Madonna, Train, and Tim Berg. Ke$ha has never sounded so good (or maybe I just secretly enjoy Ke$ha…). Two other mashups of his that you should check out when you get a chance would be I've Got a Feeling I'm Doing Fine (Black Eyed Peas vs. Mary J. Blige) and Blind Faith [One Day Bootleg] (Matisyahu vs. Chase & Status). It's the Mary J. Blige and Matisyahu (respectively) that does it for me on both mashups and if you know me even a little, you know that you will always win me over with Matisyahu.
Ghost Machine, Where Have You Been? (Rihanna vs. Deadmau5 vs. Florence & The Machine) – Cap'n Fleeb
Its a Good Feeling to be Young & Beautiful (Ke$ha vs. One Direction vs. Lady Gaga vs. Flo Rida vs. Sak Noel vs. Taio Cruz vs. Madonna vs. Train vs. Tim Berg) – Dyan Vasey
0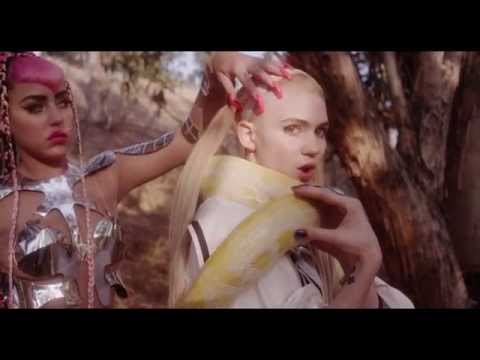 Purchase on iTunes: Grimes – Genesis
Dafuq did I just see? Justin Norman forwarded me an email submission that he called an "oddity and yet so relaxing." I think that was the nicest way to put what I just watched. After seeing it once, it left me with a few questions for so many WTF Videos, such as, did the director purposely do this to us? Or is this the artist's personality coming through the video? OR was this just an accidental viral video? If you ask Die Antwoord, they'd probably say it's their personality coming through the video and the fact that it went viral was just a coincidence. Yes, there is a reason I used them specifically, all I can think of right now is Yolandi Visser and her vocal style as it compares to Grimes.
It's relaxing in a very nontraditional way, and mostly if you don't actually watch the video. But where's the fun in that? The real heart of the video comes in around 1:15. Enter the sword wielding women, one of which has Britney Spear's body suit, a Gwen Stefani pink hairdo and a silver Lady Gaga outfit. Though, having just seen a video entitled "Bottles Beware!" All I can think of when I see Grimes holding those swords is, how many bottles can they cut through? Oh, final thought, anyone's mind go straight to the movie "Willow"?
0
Dance Alarm (Nicki Minaj vs. Avicii vs. Owl City & Carly Rae Jepsen vs. Britney Spears vs. Eminem vs. Lady Gaga vs. Taio Cruz vs. Cascada vs. Etta James vs. Dev) – Titus Jones
This is the Titus Jones mashup I have been waiting for! I discovered this Nashville this Nashville resident a few months ago when I heard his mega mashup, Bad Things Will Roll With The Devil, which takes on elements from over 10 different samples to an impressive level of mastery. But, I wanted to wait to feature a mashup that was brand new. Now, I have that opportunity and even better is that there is a music video produced by PANOS T attached to this one! It is my opinion that Panos T is the best mashup video producer out there. Titus Jones samples from 10 songs on Dance Alarm: Nicki Minaj, Avicii, Owl City & Carly Rae Jepsen, Britney Spears, Eminem, Lady Gaga, Taio Cruz, Cascada, Etta James, and Dev. Even more exciting than this mashup is that this is the lead single from his upcoming mash album "After Shock," which will be coming out on Friday, September 21, 2012!
Bad Things Will Roll With The Devil (Marylin Manson vs. Christina Aguilera vs. Jace Everett vs. Rihanna vs. Lady GaGa vs. Katy Perry vs. Yeah Yeah Yeahs vs. Drowning Pool vs. 666 vs. Mike Oldfield) – Titus Jones