Posts tagged
Eva Simons
0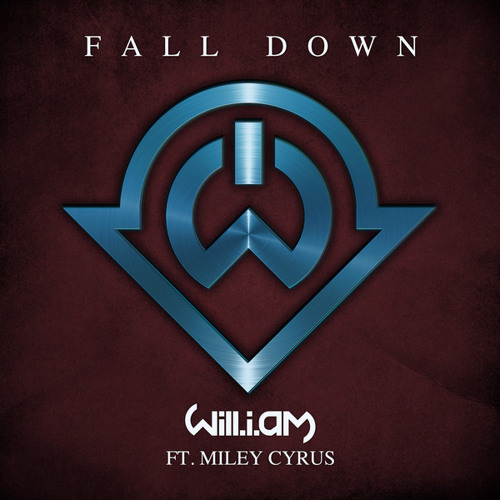 I have recently seen a lot of controversy around will.i.am and have been following it. The Huffington Post has a great article on the accusations. The claims are that will.i.am's song with Chris Brown, Let's Go, sound remarkably similar to House producers Mat Zo and Arty's Rebound. His new album is due to come out on Tuesday, April 23rd and on iTunes, the song is question is not currently featured. Could it be related to all the controversy?
Good or bad, any publicity is good publicity and now I know that will.i.am has a new album coming out next week. I like a lot of the songs that he's been putting out lately. He's teamed up with Britney Spears, Justin Bieber, and Eva Simons; I'm curious to see who else ends up on the new album. Some say he should stay away from Electronic music, but really, this next generation seems to be gravitating towards EDM and it looks like will.i.am is embracing that fact. I always thought that the Black Eyed Peas were pretty cutting edge and stay ahead of the curve musically. Then Fergie broke off solo, followed by will.i.am and what's this about him being a coach on the U.K.'s version of The Voice? Yeah, he's all over the place these days.
Fall Down is his collaboration with Miley Cyrus, a new single released just days ago and I have to say, I'm hooked. It does seem a little weird to think of this song as the two singing to each other. Not quite the pairing I would have expected, for a love song especially. At first, I thought it was Fergie and found myself a little sad when I realized it wasn't. It has a classical (almost dark) opening and extended ending. But very quickly, the intro shifts with the happy-go-lucky whistling. Simply put, it's a fun and upbeat song.
Purchase on iTunes: will.i.am featuring Miley Cyrus – Fall Down
0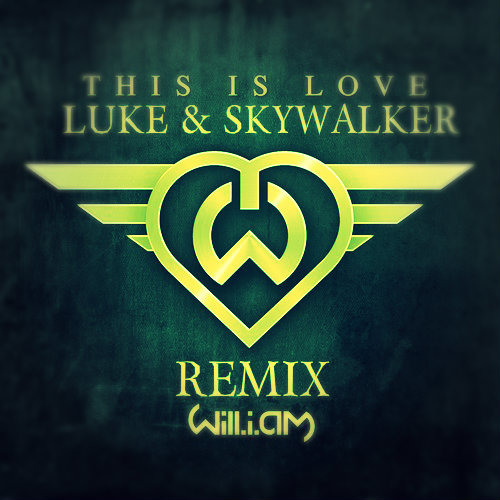 Merry Christmas to you and yours. I have subscribed to Luke & Skywalker's feed for a few months, patiently waiting for that one hit I knew they'd produce. This Is Love by Will.i.am featuring Eva Simons is a great song and this remix certainly does the original its justice. Luke & Skywalker is not only a great DJ duo name but they are also an up and coming DJ duo that you need to watch out for. They are rapidly growing their following through their SoundCloud page, Facebook, and Twitter (@OfficialLukeSky - 984 followers!). But who are they really? It's Luke White of Phoenix, AZ and Jordan "Skywalker" Dennis of Charlotte, NC; a duo from two different cities that started out by producing over Skype by sending mere project files from Ableton back and forth. That certainly shows their dedication to their craft. So if you feel them, like I feel them, say "Hell Yeah!"
This Is Love – Will.i.am ft. Eva Simons (Luke & Skywalker Remix)
0
Earlier today we ventured over to Italy for some International Tuesday fun and while we were over there, GiObAT reached out and wanted us to take a listen to his mashups. After careful review, I found a few tracks that were worthy of a feature. How To Roll The Dice is an older mashup of his, more than 6 months old to be more precise. While, there is a problem with the audio sample of The Fray, I really enjoy the direction that GiObAT chose with this one (if he can find a better quality sample and re-master this track I'm sure a lot more people would favorite it without question). Moving from March to May, the next mashup is entitled The Bad Pressure Circuits with The Bloodhound Gang, Quintino & Moti, and Nadia Ali. I like how it sounds like Nadia Ali is backing up Jimmy Pop (lead vocalist of The Bloodhound Gang), there's a good harmony between the two.
Finally, we're left with the original mashup that led us to GiObAT, I Don't Like Aural Psynapse, which has Deadmau5 facing off against Eva Simons. This is over seven minutes long too! I can really sit back and zone out to this one; which can be much needed after a busy day. GiObAT is new to us, but not to the fans of Italy's Progressive House movement. We will be keeping an eye for more of his releases!
How To Roll The Dice (The Fray vs. Dimitri Vangelis & Wyman) – GiObAT
The Bad Pressure Circuits (Quintino & Moti vs. The Bloodhound Gang vs. Nadia Ali) – GiObAT
I Don't Like Aural Psynapse (Deadmau5 vs. Eva Simons) – GiObAT