Posts tagged
David Guetta
0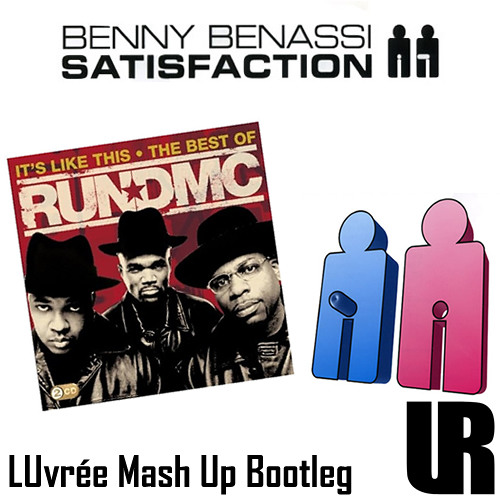 Oh Throwback Friday, how I enjoy thee. Today I'm featuring DJ Luvrée of Vienna, Austria and aside from his local fame, he is one of the most requested and booked DJs in Carinthia. On his SoundCloud account, he has a handful of mashups, some House music and a few minimalist productions. Luvrée has the perfect description of why mashups can be so addictive, "the allure of a mashup is that many songs have different styles and through interpretation can be remixed into something new and exciting…" I couldn't have said it better myself!
Let's start with a mashup he posted nearly two years ago, Its Like That Oldskool Satisfaction, which takes samples of Run DMC with Benny Benassi. It's Electronic vs. Hip Hop (old school Hip Hop at that – though the same could be said about Benassi these days). I love how Luvrée uses Run DMC as an intro and then Benassi sneaks into the mix. Another great mashup of his is Shout "GRRRR" which takes the popular Shout by 80′s New Wave band, Tears For Fears against 2011′s #1 DJ (according to DJ Mag's Top 100 DJs) David Guetta. Another prime example of "taking different styles… remixed into something new and exciting."
The previous two mashups are 2 years old, let's grab a newer one to see where his skill is; this one is only a year old! We Are Not Getting Up 4 Connected, okay, grammatically, not the best title – but we're here for the music anyways. Now I'm not really sure who Fawkx is, but I like this mashup enough to forgo that. Also, I'm not sure this is Luvrée's best mashup – I think we've featured some of his top mashups already. But I will say he has some skill and I wouldn't mind going to Austria to see him perform.
DJ Luvrée – Its Like That Oldskool Satisfaction (Benny Benassi vs. Run DMC)
DJ Luvrée – Shout "GRRRR" (David Guetta vs. Tears For Fears)
DJ Luvrée & Fawkx – We Are Not Getting Up 4 Connected (Mord Fustang vs. D-Plac)