Helicopter Showdown – Nobody Loves No One
Comment Here
Share some love with a comment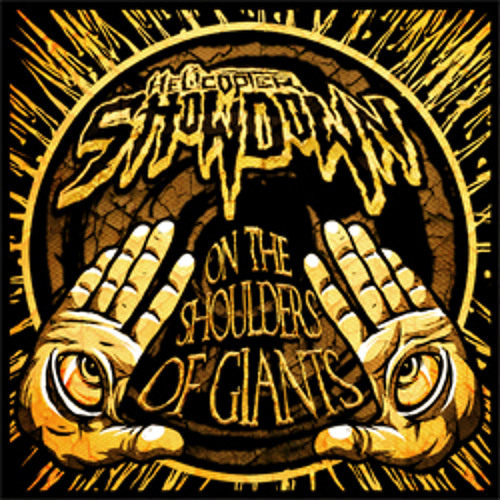 It's another mystery how I am following Helicopter Showdown (on SoundCloud) and yet, I haven't featured them yet. Either I wrote about them before the crash (which is what I'm leaning towards) or I liked their stuff and it didn't fit with what I was writing about at the time. Regardless, it's Wobble Wednesday and I better feature them already! Helicopter Showdown is a four person Bay Area production force who've built a reputation in the underground bass music culture as the "Wu Tang" of Dubstep. Another way they stand out, is through their loyalty and dedication to their fans. We hear a lot about free downloads from up and comers, but we don't hear it from the bigger producers. Helicopter Showdown gives away their signature sounds and production templates, for free, for their fans, on a regular basis. Most recently, they dropped their Happy Heli Daze Mix 2012 with 53 tracks adding up to just under 90 minutes of high impact, high energy hits.
Speaking of the free releases, I thought it only fitting to start with one of their free downloads. Nobody Loves No One is a song, as they say, worthy of losing your virginity to (haha). That is an aggressive and passionate first time! It builds up nicely and gets heavy-handed under a minute in. After a few pelvic thrusts it slows down just enough for you to catch your breath and starts throwing wild punches again. One more swift drop leading up to the final climax and you're done. Yup, sounds like someone just had sex to me. As you smoke that cigarette, enjoy No Return with Kezwik featuring LaMeduza. Kezwik is a young producer known for his Drum & Bass, and Drumstep abilities. LaMeduza (of Geneva, Switzerland), is the female vocalist that you recognize on this track, her voice fits so well on a Dubstep song – I look forward to hearing more from her soon.
One final Dubstep number to talk about, almost as a victory lap to seal the deal. Burn is from their first EP under their new label (as of 3 months ago) Anemnesis. For me, it's the 'hair band' styled guitar that comes in during the middle. Totally 80′s rock mixed within the Dubstep production. It was far from expected, but well received. Guitar solo ends and we're finished off with chaos. If you can't appreciate what they did on this track, then I will agree with you, Dubstep is not a genre for you.
Helicopter Showdown – Nobody Loves No One
Purchase on BeatPort: Helicopter Showdown & Kezwik ft. LaMeduza – No Return
Purchase on BeatPort: Helicopter Showdown – Burn
Comment Here
Share some love with a comment