Bootleggers Christmashup
Comment Here
Share some love with a comment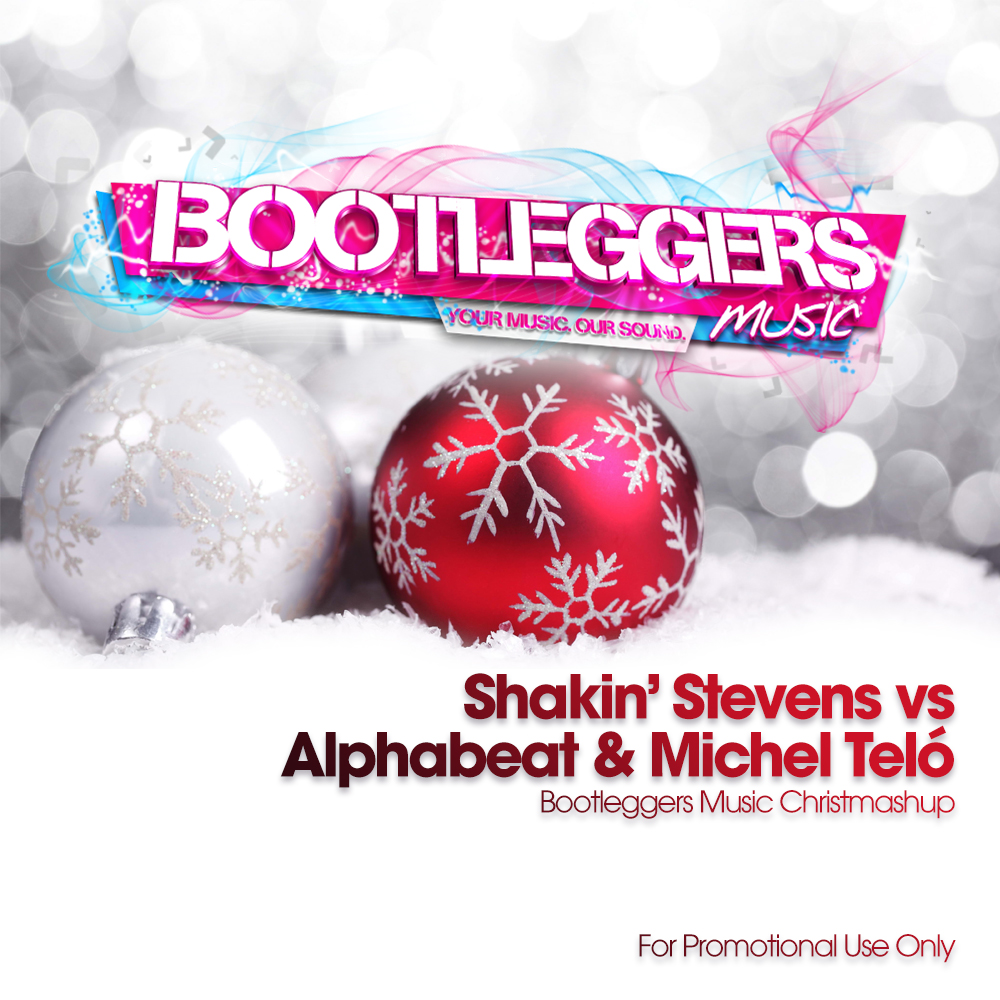 I have been eagerly awaiting the release of good Christmas Mashups, I have heard a few over the past weeks and they have been sub-par to say the least. Then today, mere hours ago actually, two came through my feed and I am excited to share both of them! The first, is by our good friends over at Bootleggers Music who have created a Christmashup (yeah, enjoy pronouncing that one the first time). It includes four samples (well three, because "Merry Xmas Everybody!!" is yelled twice by Slade): Shakin' Stevens' Merry Christmas Everyone, Alphabeat's Fascination, and Michel Teló's Ai Se Eu Tu Pego. There are a few reasons I really enjoy this one – first, it has Santa in the beginning; second, it has the natural Christmas sound; third, it's very upbeat and gets me excited; finally, I love the Brazilian sample of Michel Teló (Santa visits all the children in the world).
Now that you're warmed up to the season (I assume you haven't written me off quite yet if you're still reading this), let's really dive in with Wick-It the Instigator. He has A Very Wick-It Christmas prepared for you and it doesn't get much better than this! Clark Griswold is one of the best Chevy Chase characters of all time and I'm glad that I grew up with that movie played in a regular (seasonal) rotation. I also have to mention the fact that there is a sample from "A Christmas Story" – who could forget "you'll shoot your eye out!"
I know that it's not all mashups, but there are enough within the mix. Plus, who can argue with DMX singing about the Red Nosed Reindeer. This mix makes Christmas sound edgy, wait, what? Yeah, Christmas can be edgy! The first mashup is called Christmas Time In Mashville and has samples from Run DMC, Clarence Carter, and Redman. After that, it's My First Carol with samples from The Carpenters, Jay-Z and a ringtone that Wick-It found. After the DMX song, you have Christmas Money with samples from James Brown and Ol' Dirty Bastard. Then he ends with another non-mashup about the Grinch (Home Alone shout out!). Merry Christmas!
Bootleggers Christmashup (Shakin' Stevens vs. Alphabeat vs. Michel Teló vs. Slade)
Comment Here
Share some love with a comment