Foreign Exchange EP – Ricky Cervantes & Frail Limb Purity
Comment Here
Share some love with a comment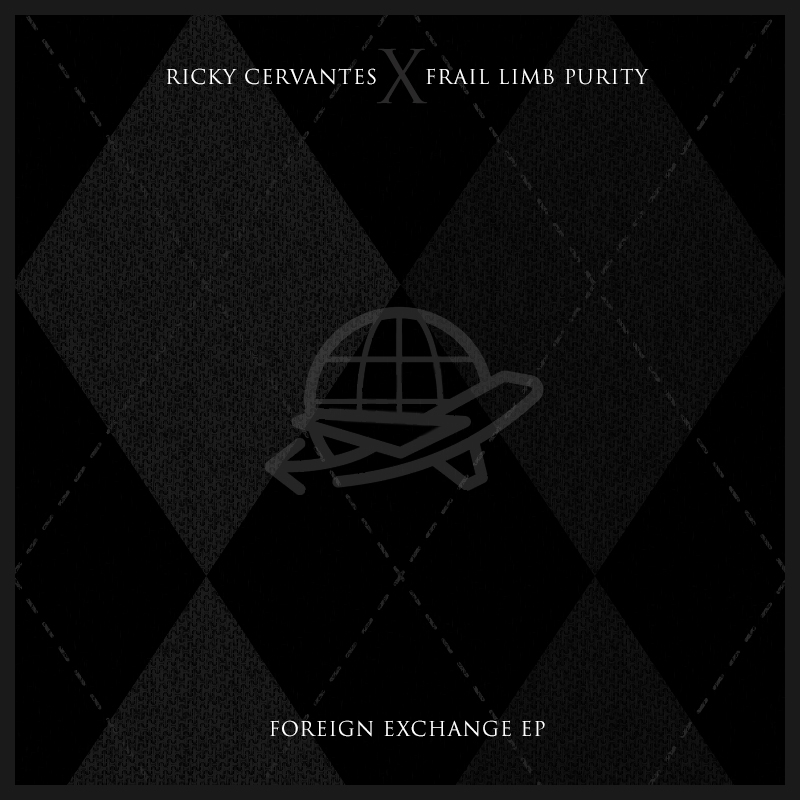 Ricky Cervantes and Frail Limb Purity teamed up to produce an EP for fans of their mashup abilities. We've known of Ricky Cervantes for a little while now, Justin actually first introduced me to his ways several months ago. I saw his talent for myself during Mixify's Mashup Week during the summer. Frail Limb Purity is brand new to me and not quite what I expected based on his name and influences (Slipknot – though Selena Gomez is one too). Definitely an example of why it's best not to judge a book by its cover.
"Foreign Exchange EP" has 6 mashups, not sure who had more play on which tracks, but I assume the whole project ended up being a collaboration among two minds throughout. I found the first and last mashup to be my favorites, which means it has a strong start and a strong finish. Who would have thought I would like a Selena Gomez mashup, certainly not me. But you put Chase & Status' End Credits and you have yourself a hit.
The whole EP has high moments with a lot of energy and at other points it's more calming and soothing. It's able to keep a smooth flow while it changes in tempo and gives you quite the full experience in under 30 minutes. For example, you take Talk Like a Virgo which has Nas featuring Ludacris, plus an original from Frail Limb Purity, it's a relaxing melody with a story over it. Then the very next track adds additional energy with Glitch Mob versus MIMS. "Foreign Exchange" is not necessarily an EP for a raging dance club, but that shouldn't take away from the quality of this product. It's different. It's good.
"Foreign Exchange" EP by Ricky Cervantes & Frail Limb Purity
Comment Here
Share some love with a comment