"Mash of the Titans" compiled by Panos T
Comment Here
Share some love with a comment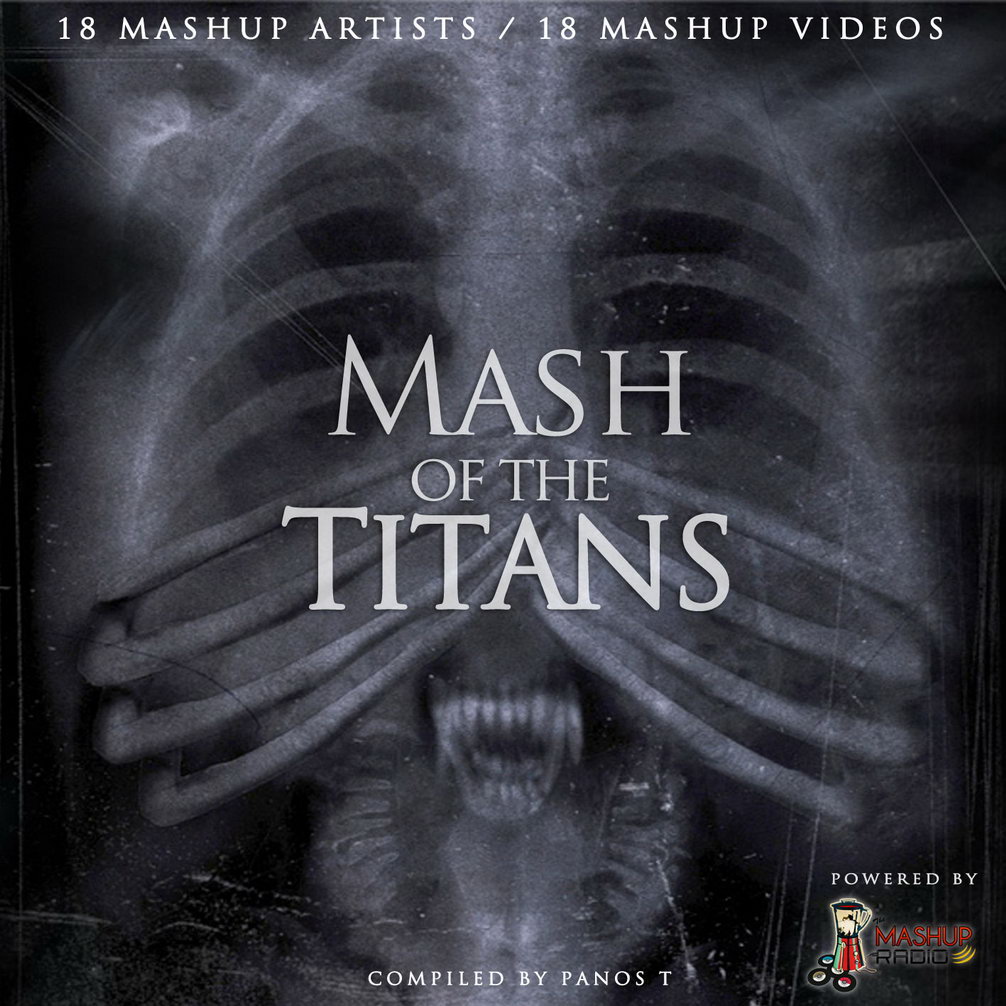 Mashup albums are dropping everywhere it seems. Panos T (of Athens, Greece) recently released "Mash of the Titans" which he compiled, coordinating with 18 different mashup artists to create this nearly hour and a half album. Out of the 18, I am already familiar with 6: MashMike, Robin Skouteris, DJs From Mars, Titus Jones, Bootleggers Music and Fissunix. The best thing about albums like this is the exposure to so many new DJs and producers. Though, it is also a challenge because unlike a 3LAU or Catalina Rhyme Mixers album, it doesn't flow from one song into the next as smoothly. I believe it was DJ StrongArm that pulled off an album with a handful of different Mashup artists and made one track move into the next without realizing the DJ switched.
With any mashup album, I find myself with favorites and to my surprise, only one of the 6 familiar DJs made it on my top 3. MashMike, of Lower Bavaria, Germany, has the second track on the album and the first one that I found to be a hit. This Was Love has samples from Will.i.am, Rihanna, Chris Brown and Knife Party to make a fun and upbeat EDM mashup. Another DJ that has impressed me is Laura B, of Modena, Italy. Let Keep Bleeding Dirty Love is quite the banger and has led me to checking out more of her work; she definitely qualifies as a Titan among the Mashup artists!
Finally, we have I Follow Silence by DJ Clive$ter of Vienna, Austria. This one feels different from the other two favorites, it's much more calm in comparison and feels like it's constantly building without ever truly hitting the heavy bass. Overall, I was thrilled to be exposed to so many new (international) Mashup artists but ultimately, I feel like the album missed the mark. It lost my attention countless times and I've heard better from the DJs I was already familiar with. I would say, "Mash of the Titans" gets a 3.5 out of 5; it has some good mashups but drags until the second half, where it does pick up momentum.
Mash of the Titans – compiled by Panos T (sponsored by The Mashup Radio)
Comment Here
Share some love with a comment