Foster Am See – DJ Y alias JY
Comment Here
Share some love with a comment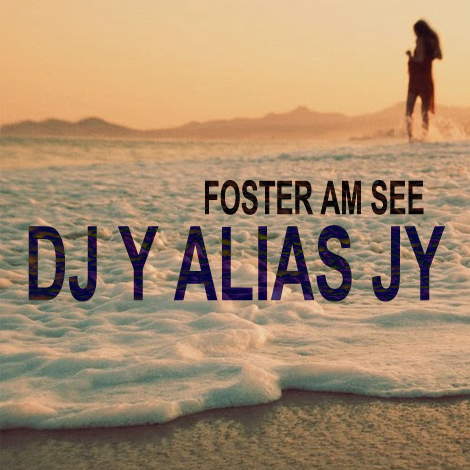 Let me just start by saying that I don't entirely know what I have listened to for this post, but I liked it. Yes, it is International Tuesday and we like to feature producers from all over the world. Today, we happen to be sharing our time in Paris, France and Munich, Germany with DJ Y alias YJ who is a Mashup DJ/Producer. Starting with the oldest of the three mashups, Back In Black ('93 Style) takes the instrumental of AC/DC with a sample from The Natural Born Chillers of Polska (which is either in Poland or translated as Poland). I can also hear some vocals from Sugarhill Gang's Rapper's Delight for a little extra flavor. Now for the tricky part, majority of the main acapella sample is in French (we had to Tweet DJ Y alias YJ for the answer – so we cheated a little), we came to find out that it was NTM. I kind of feel like a middle-aged parent trying to understand his kid's music but failing miserably. Yes, that is where I'm at with this, but I think the kids today would call this mashup 'hip'.
Next up is Foster Am See, which I'm told has Foster The People and Peter Fox's Haus Am See. Foster The People I had no problem with on my own. But this is a fun one, while I'm pretty sure the first was a French mashup; I'm certain that this one is a German mashup. Although I am one-fourth German (I'm a mutt, what can I say), I don't speak the language and I didn't study it in school. So I just sit back and enjoy it. From what I was able to research, Peter Fox is from Berlin and his style is Reggae and Hip Hop; perhaps that's why it sounds so pleasant with the Pumped Up Kicks.
Finally, the first track of DJ Y alias JY that I listened to and knew I wanted to write about. Sunny, Happy (Easy – Part 2), perhaps I enjoy this one because I can understand it without questioning if I should like it and wondering about what message is in the lyrics. The vocals you hear are from Gorillaz' Clint Eastwood (a classic) and Bobby Hebb's Sunny. as for the instrumental, it's Cro's Easy (though, I think there are some vocal samples that carry over too). Overall, it's just a chill mashup that is something I can relax to after a long day at work (or while I'm at work and need to focus).
Back In Black ['93 Style] (AC/DC vs. The Natural Born Chillers vs. Sugarhill Gang vs. NTM) – DJ Y alias JY
Foster Am See (Foster The People vs. Peter Fox) – DJ Y alias JY
Sunny, Happy (Easy – Part 2) – DJ Y alias JY (Gorillaz vs. Bobby Hebb vs. Cro)
Comment Here
Share some love with a comment