Interview Series – MaMMaLs
Comment Here
Share some love with a comment
Austin Zajur and Nick Morrison are sweeping the country with their Dubstep music and are two of the youngest artists out of Richmond, Virginia. When you first look at this duo you can't believe how young they are up on stage, barely being able to drive and coming straight out of high school you are in awe. The moment those speakers start raging and blasting the sweet nectar of music into your ears you realize why they leave such a lasting impression upon you. I had a chance to get to know these guys a bit better through an interview and I'm happy to say they don't disappoint both on and off stage. These guys love their fans, and reach out to them as much as they can with a busy schedule of school, work, and the daily grind of being a youthful teen. Below you'll find a couple of their hottest songs, as well as my interview with them.
Mammals – We Ready (Forthcoming on Adapted Records)
The Brothers Johnson – Strawberry Letter 23 (MaMMaLs Remix)
Interview Series with JQNorman: MaMMaLs' Austin Zajur & Nick Morrison
What is your favorite road food?
Taco Bell! We could eat the Doritos Locos tacos and cheesy gordita crunches all day long!
We know that one of you guys hates syrups and jams – where did this come from and has it always been that way?
Ha!Ha! Austin Zajur: I don't like fruity things at all. When I was little, my sisters would always eat the PB & J's and would mess with me over the jelly. Honestly, I never have tasted any type of red or purple syrup in my life! The texture makes me want to gag. Nick always messes with me about it.
What is the worst prank/story you've got when it comes to syrups and jams?
Austin: As a prank on a trip to the beach with my friends. Everyone bought disgusting cherry and raspberry danishes and wiped them on me while I was sleeping. I smelled like disgusting fake fruit for 3 hours and couldn't wash it off until we got to the beach.
Who are some of your biggest influences in music? 
Dillon Francis, Adventure Club-because they are a duo like us, Bass Nectar, Pretty Lights, and Rusko.
Being in a duo, what has been the biggest challenge between you two?
For the most part we work well. Mostly attending different schools has been hard and having different schedules.
Also being in a duo, how do you guys balance the work?
We try to balance each others weaknesses.
Is someone better with software, where another is better with music flow?
Nick is better with software and Austin is better at making crowd hype – and we both are good at producing together. When it comes to production we both sit down together and create visions in our head and find a way to make each others ideas form into one masterpiece.
What's been your favorite venue/show you've performed at and why?
Nick Morrison: Playing at the National in our hometown of Richmond, VA. with Flux Pavilion because it was completely sold out and the crowd was nuts.
Austin: Playing with Rusko was so amazing. It was our first big sold out show. I remember being so nervous before we went on but the whole set seemed to flow great!
On the road, who has been the biggest impact on you guys with knowledge and taking you under their wing?
Figure and Rusko have been amazing to us. Figure was one of the most humble people we had ever met and gave us many production tips. Rusko helped change our live performance game and gave us some great DJ tips. We've incorporated everything they both told us into our show.
With you guys being so young and still in school, what has been the hardest challenge of balancing it all?
Going to different schools has been tough because we have different assignments and it is hard when a show is on a school night. Waking up early the next morning is horrible.
Do you guys plan on college or staying in the industry?
We both plan on staying in the industry and making a name for ourselves. We both hope to go to college while balancing touring and music production.
For college, what are you guys interested in?
Austin: Business/Marketing
Nick: Music Theory and Graphic Design
What's your favorite DJing software you currently use?
Traktor Pro 2
When can we expect the next big thing from you guys?
We are working with a record label now and currently in production of an EP.
---
Thanks again guys for sitting down with The Music Phoenix; we look forward to covering you guys through your journey in the industry. If you guys aren't a fan just yet, take a listen to their music, videos & links below and find out for yourself, why these guys are amazing!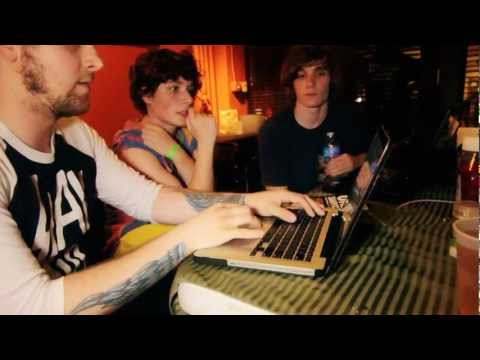 Visit MaMMaLs' official website, SoundCloud, Facebook, and Twitter (@MaMMaLsDubstep).
Label: ADAPTED RECORDS
Comment Here
Share some love with a comment