The Brothers Johnson – Strawberry Letter 23 (MaMMaLs Remix)
Comment Here
Share some love with a comment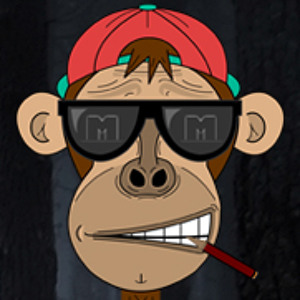 Yesterday we received an email from Lisa, the Talent Manager of MaMMaLs, she wanted us to check out their latest production. After listening to We Ready and viewing the MaMMaLs Mid-Summer Tour (promo video), I knew that I had to listen to more of their work. Basically, MaMMaLs is made up of two young DJs, Austin (17) and Nick (16) who are both Juniors in High School. Their focus is on Dubstep and making music for the masses. When I listened to some of their original releases from over a year ago, it dawns on me that they had to be between 15 and 16 years of age when they first started pumping these out. I am always impressed when I hear good music come from such young DJs. You can see what influences the next generation and where that music may head over the next few years. I'm glad Dubstep will continue through Austin and Nick.
Quite possibly my favorite piece of theirs is the remix of Strawberry Letter 23 by The Brothers Johnson (written by Shuggie Otis). This 70′s Funk track is not one that I ever expected to hear Dubstep on. Just when you get worried that classic music will be lost on tomorrow's generation, you hear something like this and hope for the future is instantly restored. Another impressive production is Mind Is Everything with a vocal sampling from Kai Greene. This is a Drum n Bass piece that shows off their true abilities and talents as a young duo. This is a sound that I can really enjoy, a lot of simple synths in here with a good balance of Drumstep.
These two have already developed quite the following on Facebook and Twitter (@MaMMaLsDubstep). They have also performed with the likes of Rusko, Flux Pavilion, Datsik, Figure, Zeds Dead, Mord Fustang, Zomboy, Adventure Club, and more! I highly recommend watching the video of their mid-summer tour, it gives you a feel for who these guys are off the stage.
The Brothers Johnson – Strawberry Letter 23 (MaMMaLs Remix)
MaMMaLs – Mind Is Everything (featuring Kai Greene)
Comment Here
Share some love with a comment