David Guetta & Alesso ft. Rihanna & Owl City – "One Chance" (5 & A Dime Bootleg)
Comment Here
Share some love with a comment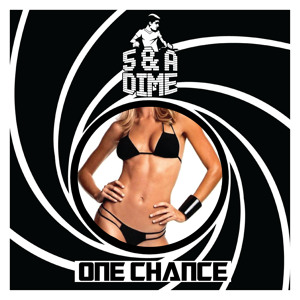 I've said it before and I'll say it again, DJ 5 & A Dime is one of my favorite up and coming DJs in the scene. 5 & A Dime is an artist who enjoys dabbling into multiple genres, but in my opinion he shines with mashups. This new bootleg takes you through a epic journey of emotions. Starting it off with a dreaming daze of vocals, by the end of the track he has you raging and party jumping to the anthem. Before you know it you're hooked and hitting the repeat button over and over. Great track 5 & A Dime, keep up the great work!
Let us know what you guys and gals think and don't forget to check out his pages below!
David Guetta & Alesso ft. Rihanna & Owl City – "One Chance" (5 & A Dime Bootleg) by 5 & A Dime
5 & A Dime on SoundCloud, Facebook, Twitter (@FiveAndADime), & YouTube.
Comment Here
Share some love with a comment