Jonathan Gering's Mystical Mountain Mix
Comment Here
Share some love with a comment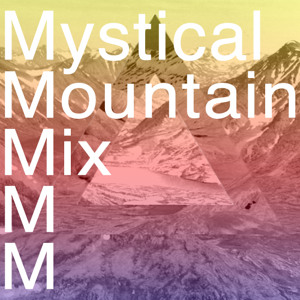 Jonathan Gering reached out to me today to bring this mega mix he calls Mystical Mountain Mix, and boy have I been jamming out to this all day. He's from St. Paul, and if you remember, we brought you his remix to The Band Perry's If I Die Young earlier this year, which was a huge hit! The track list is incredibly well put together, and brings you a little bit of everything in the scene of electronic music. Jonathan show cases his talent mixing this massive 21 track list together, and even provides you a download link below for a free download!
Jonathan Gering's Mystical Mountain Mix
*Listen to more of Jonathan Gering's music on his SoundCloud page.
Track List:
1. Artificial Bong (Jonathan Gering Intro Mashup) – Deniz Koyu, Metric
2. Acting Crazy (Tom Fall Remix + Edit) – TyDi, Sarah Howells
3. Language (Original Mix) – Porter Robinson
4. One Last U&I (Jonathan Gering Mashup) – John Dahlback, Tommy Trash, GTA
5. Longest OMG (Jonathan Gering Mashup) – Jordy Dazz, Morgan Page
6. Go Deep (Torro Torro Remix) – Neoteric, Wax Motif
7. Redline (Original Mix) – Wolfgang Gartner
8. Silenced By Mr Brightside (Hardwell MashUp) – The Killers vs Keane & Alesso
9. Rage (Original Mix) – Ralvero
10. Louse Bottle Down Low (Jonathan Gering Mashup) – R3hab, Nicky Romero, The Cataracs
11. Happy Polkadots (Jonathan Gering Mashup) – Dada Life, Afrojack, Oliver Twit
12. Trolltanium (Hardwell MashUp) – David Guetta & Sia vs Qulinez & Sick Individuals
13. Some Militia That I Want (Jonathan Gering Mashup) – Denzal Park, Gotye,  Lucky Date
14. Ah! (Edit) – Trampboat
15. Nowhere To Go (Tom Fall Remix + Edit) – W&W, Bree
16. Let You Go (Edit) – Jonathan Gering
17. Quasar (Edit) – Hard Rock Sofa
18. Give It Up for Love feat. John Williams (Mysto & Pizzi Remix) – EDX, John Williams
19. Neon Lights (Kryder Remix) – Vada
20. Brightness (Edit) – Walden
21. Fun (Balearic Club Mix) – Sharam
Comment Here
Share some love with a comment