Wild Penguins – Morningside Beats
Comment Here
Share some love with a comment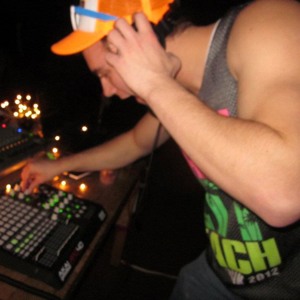 Morningside Beats (once known as YODJO and also known as Sweet Lou) recently reached out to us to share some of his music with us. He's also friends with Compson Sound (who actually referred him to us!). I had a chance to really listen to his productions the other day, he is only about 4 months old which has really impressed me to hear the technique he has already gained in such a short amount of time.
There are two mashups that I have decided to feature, the first is actually Morningside Beats' first ever mashup entitled Cracked Out Beasts which is a two song sample with B.o.B versus the Flux Pavilion remix of Freestylers Cracks. As in the past, where some have mentioned that lyrics of one sample overlap the other sample, I want to remind you, this is his first ever mashup! B.o.B is clearly the dominant force of the two, so my mind focuses on his lyrics. Now, let's fast forward a short amount of time to his 4th mashup, Wild Penguins, which has Avicii's Penguin - a favorite of mine and definitely a song that I could listen to over and over again (with or without a remix associated with it). It also samples from Flo Rida's Wild Ones and Calvin Harris' Feel So Close.
Of all the mashups that I listened to, I am the most intrigued by Morningside Beats' "Dubrap" style, which is Dubstep mixed with Rap. It's great because I don't think it's a genre that has been really tapped into by many and could easily become a niche that he can fill. I am also interested to hear him a year or even a few months from now. He has come a long way already, we excited to hear what he releases next!
Cracked Out Beasts (Flux Pavilion vs. B.o.B) – Morningside Beats
Wild Penguins (Avicii vs. Flo Rida ft. Sia vs. Calvin Harris) – Morningside Beats